ONE TOHOKU HUB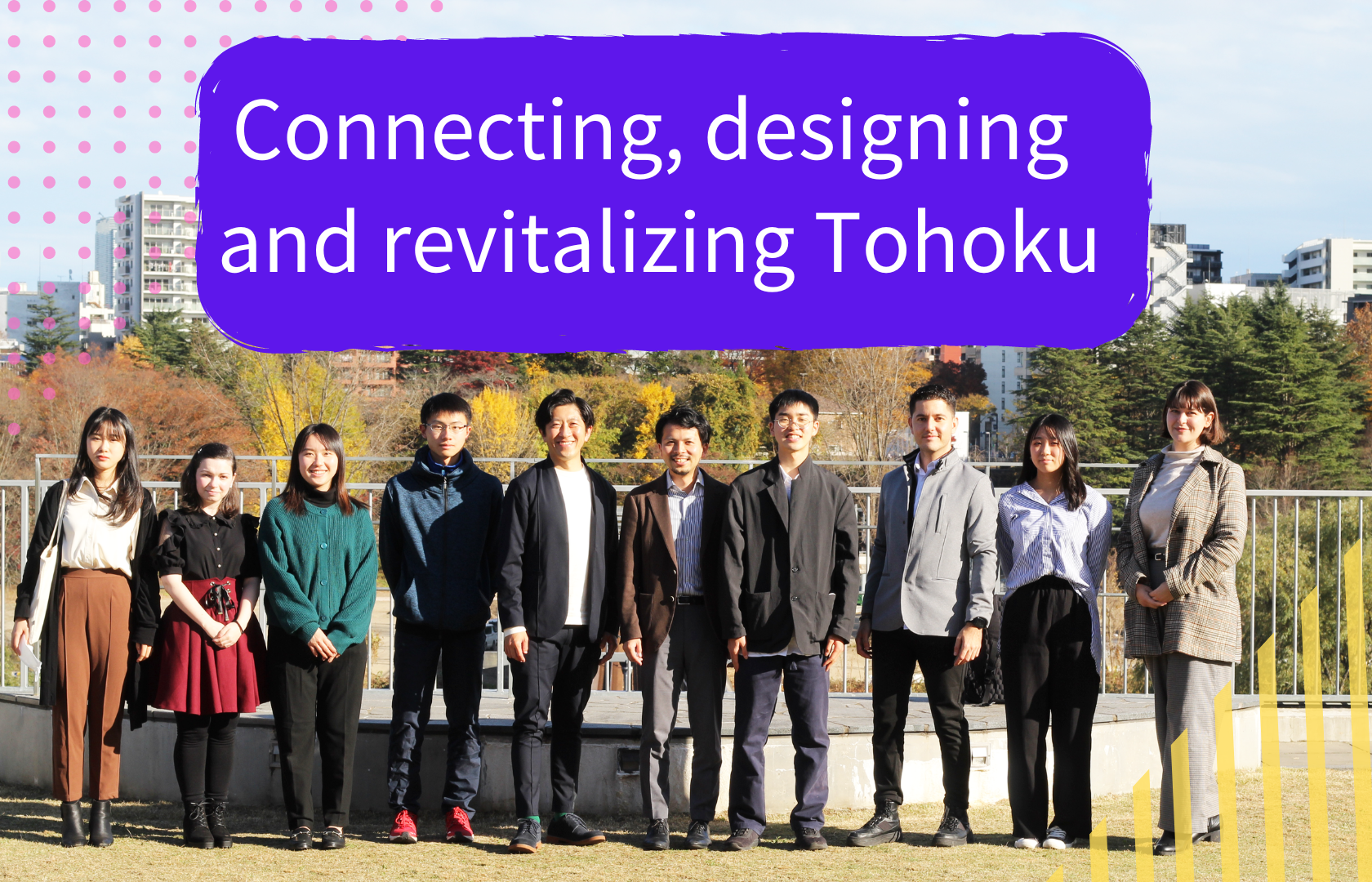 ONE TOHOKU HUB
Company Profile
Adress: THE 6, 3F, 9-15 Kasugacho, Aoba-ku, Sendai
TEL: 050-3551-1685
Representative Director/CEO: Satoshi Teshima (代表理事/CEO 手島慧)
Founding: April 1, 2022
Website: https://www.onetohoku.com

About Us
ONE TOHOKU HUB is a startup founded in 2022 that focuses on making Sendai and the Tohoku region a place where businesses can bloom and collaborate with each other. Maximizing the power of young people is key to the organization in order to create the desired long-lasting effect. Through diversity, they aim to raise internationality and therefore creating a network with potential which will eventually help revitalize the local economy.
Services like company consulting and organizational counseling help startups and entrepreneurs develop their early stages. In addition to those, companies can also profit from the experience and knowledge of experts from multiple industries at the collaboration hub.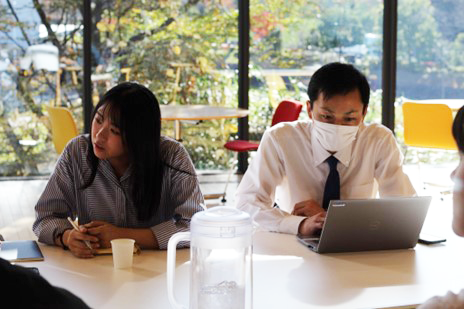 Vision
Making Sendai and Tohoku a key business location not only in Japan but worldwide is one of their main purposes. Through a "diverse and rich way of living and working", they aim to create a 100-year effect on the economy and wellbeing of the region.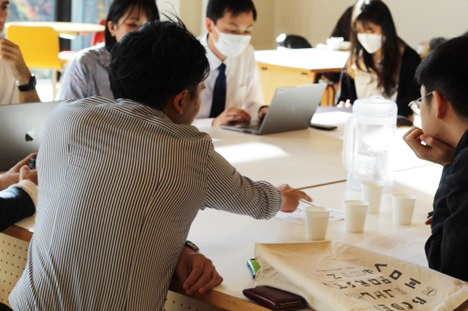 Message from the company
ONE TOHOKU HUB is holding an event once every month, and our interviewees, Mr. Teshima (CEO) and Mr. Ito (Director) would like anyone to drop by! What they do at the event differs each time. For example, they have a session where people gather to discuss one topic. They also hold events where people gather just to make friends and interact with one another, such as the imoni party (one of Sendai's traditions). ONE TOHOKU HUB is looking for different ideas and opinions from many people of different backgrounds, as this is what it leads to. ONE TOHOKU HUB's community is open to anyone and everyone from different parts of Japan, as well as the world. If any of you are interested, please join!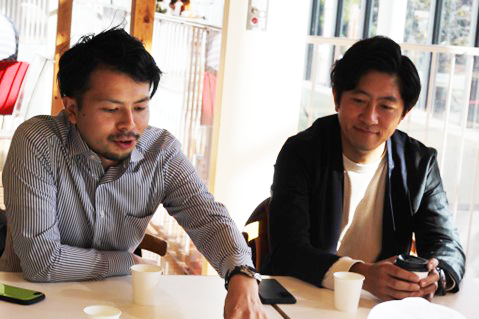 How is it like working in ONE TOHOKU HUB
Most company members are young and have other main occupations in the Tohoku region, so ONE TOHOKU HUB is a side business youth group established by people passionate for Tohoku. They have a monthly meeting, plan events and subcontract local businesses. They help young people to make their business ideas a reality so they can base their business with pride in Tohoku. For now, most foreign people lightly engage in ONE TOHOKU HUB as part-time jobs. Working there will give you a good experience and precious relationships with other members, and you can make a lot of events and businesses to give Tohoku a great social impact.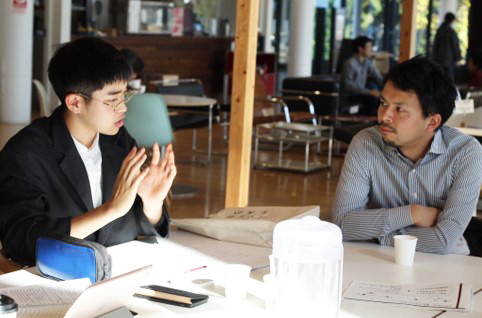 Image of ideal candidate
ONE TOHOKU HUB bases its business not only on diversity of people but also industries and fields of expertise. This is why every candidate has got the chance to contribute with what they do best. There is no mold that is meant to be fit by someone since every role and each function is different. The final purpose of this is to bring experts from different fields together and make ideas work in an optimal way, making ONE TOHOKU HUB special. Aligning different perspectives into one vision gives a team more chances of succeeding.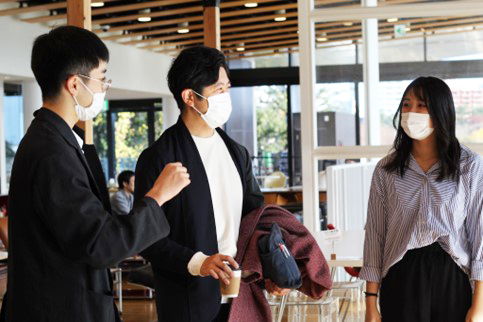 International students would like to know
Sendai is famous for being an academic city in Miyagi, and many foreign people live there. However, Sendai lacks something that ONE TOHOKU HUB aims to fix: there are few places where all people beyond backgrounds can gather. ONE TOHOKU HUB tries to provide an international place where you can enjoy internationality without leaving the city.
Becoming a member is a rather easy process, there are no requirements for joining the organization, everyone is welcome. You can just engage in ONE TOHOKU HUB by participating in the enjoyable events of the local food party (imoni-party), the marathon and so on. In case of interest, you can check their Facebook or website. All of the members are looking forward to seeing you.
And Last, ONE TOHOKU is now planning to establish another organization called One Tohoku Youth, only by student members. If you want to build a community for youth, engage as a core member, or make an event, please contact the company.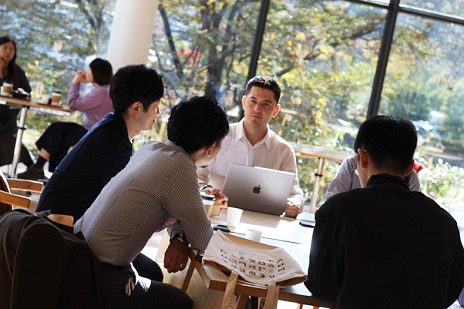 Writers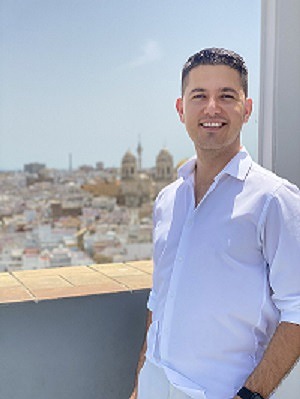 Alejandro Arboleda (Colombia/Spain) / Exchange Student from Germany
An example of a brilliant collaborative network. In an ocean full of highly creative people that come up with fascinating ideas and possess valuable knowledge, there is an increasing demand for organizing them and putting them into a network. ONE TOHOKU identified this gap and came up with a solution in which people can offer and receive collaboration no matter their background, age or industry. Furthermore, its sole purpose is to boost the Tohoku region into a place where entrepreneurs have more chances of making their idea into a real project. This is to me a very clever way of investing in the future of the region and its people in order to achieve not only economic growth but also well-being. Their vision is clear, their business model is strong, their knowledge is in constant growth, and their members are ready to make the change happen.
---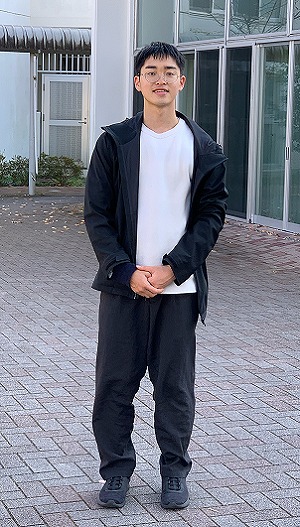 Tatsu (Japan) Tohoku University Student
I like a place where many people from many backgrounds, beyond ages, with colorful thoughts. I like making things together. However, I found that Tohoku University has few places where students gather around with ease, share ideas freely and make lasting connections with each other. ONE TOHOKU tries to create such a place for all people in Sendai. I strongly agree with its vision and the employees' goals. I learned a lot from the company's interview, and I will make the most of this opportunity to join this hopeful wave for creating a great impact on Tohoku! Thank you.
---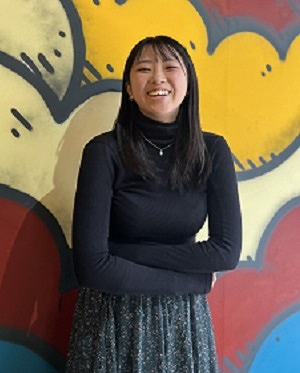 Claire (Japan) Tohoku University Student
The slogan of ONE TOHOKU HUB, "creating a long-lasting impact on the Tohoku region" left a great impression on me. I was also surprised to know more about the new type of company that ONE TOHOKU HUB was trying to be. I found it attractive that the company was focusing on 'people' to create the community, and then the 'community' to create the society. What they are aiming for is an open community that anyone can join and spend a wonderful time. I am hoping for more people to join the community and make Tohoku a much better place!
---