ICL Supporters: Take Your First Steps in ICL: Preparing to Study Abroad with Intercultural Collaborative Learning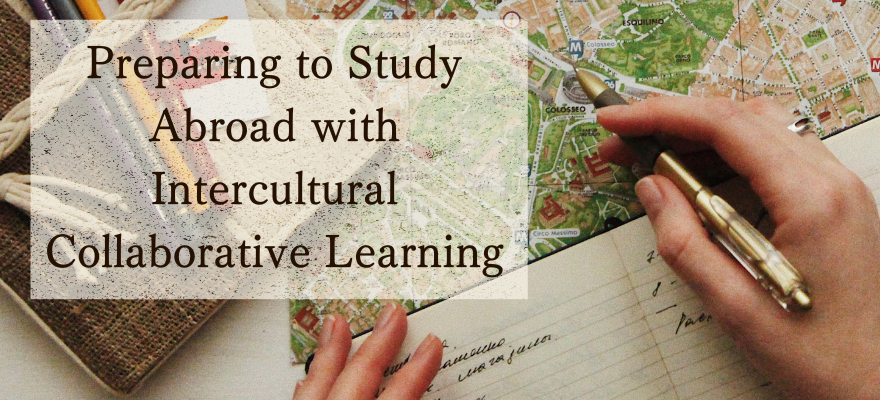 Hello everybody!
My name is Saki Sakurai, and I am on the intercultural collaborative learning (ICL) support staff.
Lately, we have been seeing signs that things are settling down and slowly returning to their pre-pandemic state. I am glad to see that once again, new international students are coming to the campus. To that end, the university has restarted accepting applications for in-person summer study abroad programs. If you are reading this article, it can be safe to say that many of you may be interested in our international exchange and studying abroad programs.
As part of the Study Abroad Fair, the ICL support staff held an event this April, with the support of the TU Global Learning Center. The Study Abroad Fair was made to help aspiring international students realize what it means to study abroad. We provided information for applying to overseas learning institutions, and gave talks focusing on the experience of studies and research in an unfamiliar environment, and how it can contribute to a college student's holistic learning experience.
So, how can ICL be utilized with respect to studying abroad? Firstly, it can help with preparation. In ICL classes, participants foster skills needed to study abroad by first hand interaction with students from diverse backgrounds. Secondly, for those who have just finished their study abroad programs, these classes help further develop the skills they felt needed improvement during their time overseas.
In our session, we conducted activities that allowed participants to experience ICL under the theme of "Preparing to Study Abroad with Intercultural Collaborative Learning."
Outline of the Study Abroad Fair

An outline of the event follows.
What are ICL classes?
Ask ICL support staff about their experiences!
Participate in a real ICL class!
In this article, we will introduce the third of these.
The goals of the event were as follows.
Teach the participants about ICL classes
Encourage participants to enroll in ICL classes in future semesters
As many people believe that the language barrier poses a high hurdle to communication within multicultural environments, to participate in international exchange may seem intimidating at first. To make it easier for participants, we created a safe environment in which they could use their native language (Japanese) but still learn about other cultures through experience.
Five international students from different countries, who had all studied in Japan, joined the class. They discussed the following question: "What is something that gave you culture shock?" The participants exchanged experiences on things that surprised them about Japan or other countries. The Japanese students commented that they noticed things about Japan, which they had always considered normal, that were strange upon further thought.
Comments from the Participants
Here are some of the comments from participating students.
Talking to the international students was really fun.
I got a better understanding of what ICL classes are like.
I was nervous as I didn't know what to expect from ICL classes, but I understand them a little better now and want to take one next semester.
As everyone had different levels of Japanese proficiency, I understood the importance of being able to express myself in English.
We think the students recognized the fun and challenges that make ICL so attractive.
Conclusion
The ICL support staff helps all students participate in ICL. While taking the first step may be difficult, we encourage students to give it a try. We are planning to hold more ICL events in the future. If you were not able to participate last time, please come to our next event. We are here to help you face the challenges.
Thank you for your time and consideration.
Author: Sakurai Saki