Oshu, Akiu Hot Spring, Rantei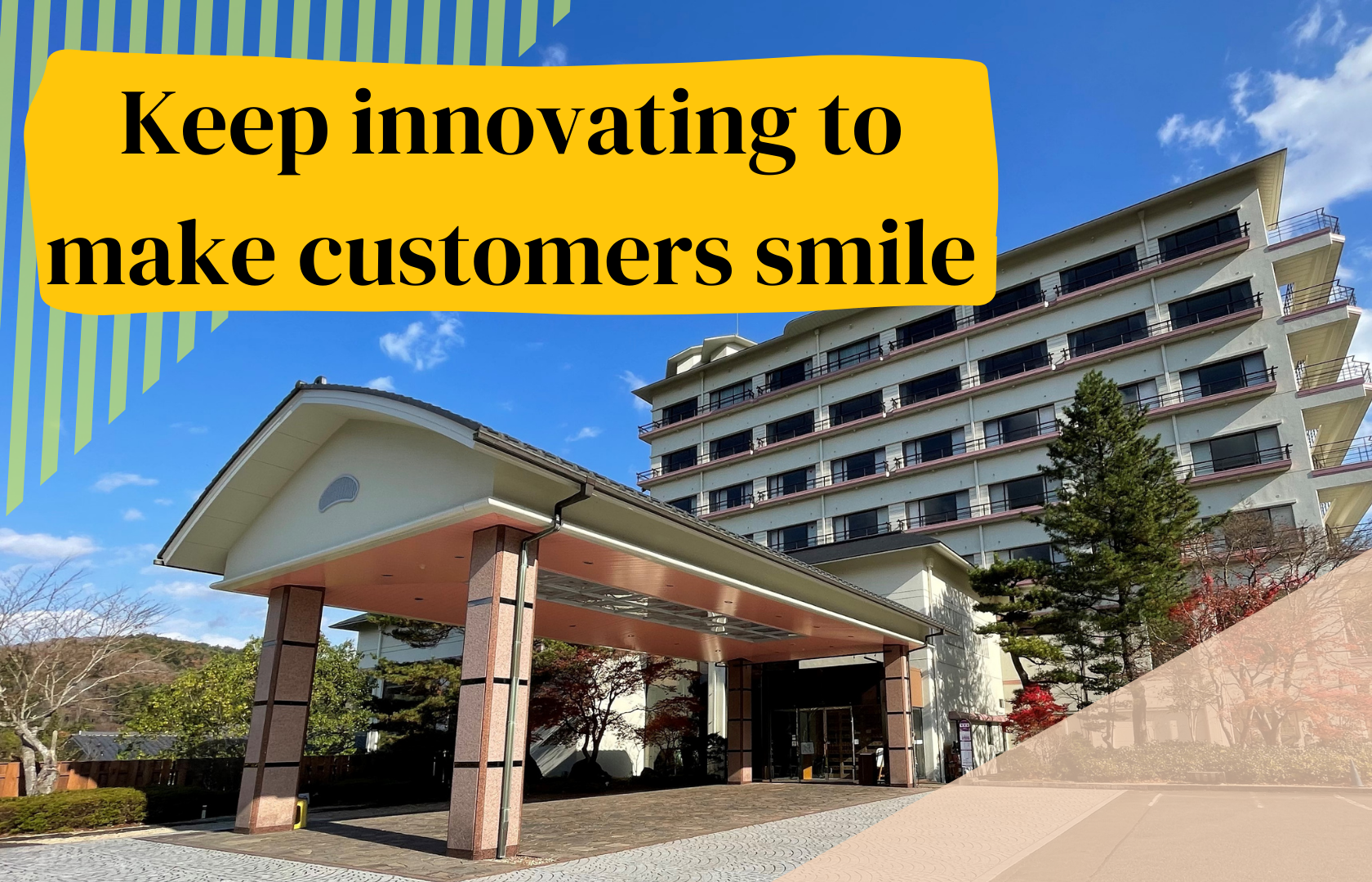 Oshu, Akiu Hot Spring, Rantei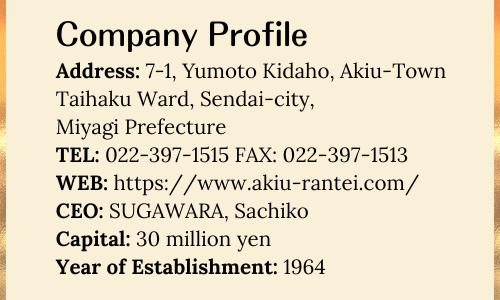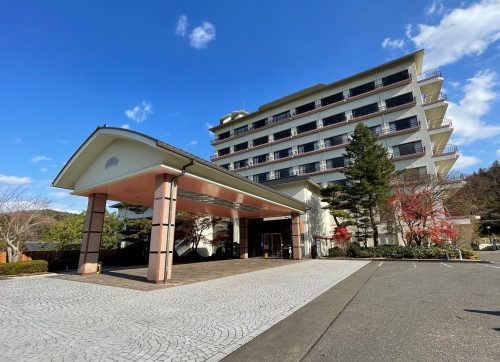 About Us
---
Comfortable Staycation in a Unique Concept
---
Rantei is a Japanese-style hot spring located in the Akiu district. Rantei is a famous historical "onsen" which has been known since the Heian period. It is located in an accessible location which is 30 minutes from Sendai city by car.
Rantei provides facilities such as tatami baths and glamorous camping (glamping) which is unique facility in Miyagi prefecture. Mr. Ito, the Management Department manager says "Rantei is actively accepting not only foreign tourists but also international employees. Rantei guarantees a comfortable working environment for foreigner employees by treating equally to Japanese employees".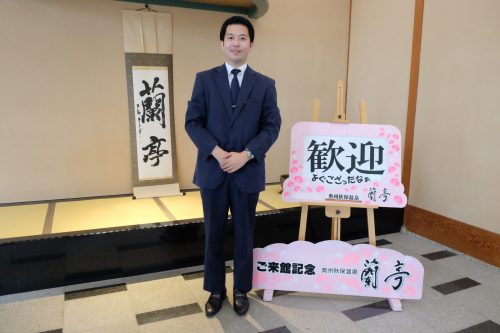 ITO, Masaharu / Management Department manager

Vison
---
A pleasant sanctuary to
a simultant leisure and work
---
Rantei's company vision is "A kind-hearted place for people." Rantei offers various types of services such as tatami baths, meals based on ingredients from Tohoku regions, polite customer services, and other traditional "Japanese" services, including rooms for girls night and pet-friendly glamping. In addition, Rantei is developing consistently by providing a facility that is supported through various age groups and a service that fits a new demand of the time. In fact, Rantei are focusing on avoiding "three Cs". Rantei also supports the
"workcation"
as well, such as private glamping, outdoor pools, and Wi-Fi service for all cabins.

Image of Ideal Candidates
---
We search for people who wants to learn Japanese culture
---
Rantei is looking for responsible and hard-working employees. The candidates are desired to seriously learn about the traditional Japanese cultures and manners. Since its businesses are strongly related to Japanese culture, the candidates are expected to be able to deeply learn about Japanese culture throughout the work. In addition, it is necessary to acquire a high level of Japanese, such as unique Japanese phrases and honorifics, which are more specialized than it is in daily conversation. If you are interested, please feel free to contact Rantei.

Messages
---
Beyond the cultural difficulties
---
Rantei is open to diversity and currently employs several foreign employees. In order to promote cross-cultural understanding among employees, Rantei is educating both Japanese and foreign employees. Japanese employees are encouraged to accept the distinction and values from the foreigners ​​rather than imposing them on Japanese culture. Simultaneously, the foreign employees are strengthened to learn about Japanese culture. Rantei conveys the idea of ​​"when you are in Rome, do as the Romans" to be strongly applied in the company. This idiom which means "once you enter the land or environment, it is wise to live by following the existing customs and methods", has been implemented in Japan for a long time. Rantei expects that this approach will reduce the conflicts due to cultural differences by communicating the importance of a compromised attitude to Japanese and foreign employees. Mr. Ito said, "It is not easy to overcome the challenges faced in understanding different cultures, but once you understand it, there is almost no dispute afterwards". He also added that Rantei interprets the importance of understanding different cultures to cross the nationality barriers among employees.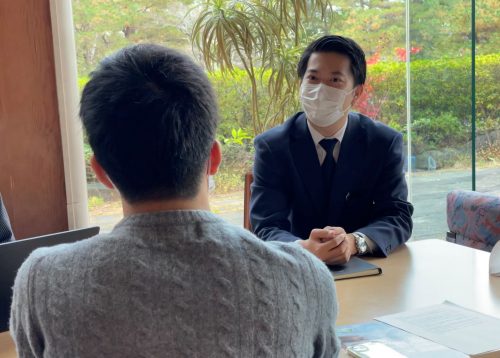 International students would like to know
---
Working environment for foreign employees
---
Rantei is well-prepared to accept foreign workers. As mentioned earlier, Rantei works directly with universities outside Japan to accept internships. Therefore, Rantei employees are accustomed to the environment with foreign workers and understand how to communicate and how to teach their work. In addition to having other foreign workers (two foreign workers from Vietnam as of 2021) in the company, Rantei provides a dormitory for the employees guaranteeing a private space. It is, in particular, a good space to foreign workers who are not accustomed with the working culture to rest with peace of mind. Of course, Rantei does not discriminate between Japanese and foreign workers. In these respects, Rantei guarantees the best environment for learning Japanese culture and Japanese.
---
Seeking foreign employee's
unique perspectives and abilities
---
Rantei is seeking innovations every day, and there is an environment in which foreigners can take advantage of their unique perspectives. Because of an internal innovation during covid-19 epidemic, Its employees will be given a company mobile phone and will use the "Line Group" to contact them internally. Such acceleration and simplification of inter-communication gives you time to talk to other employees about ideas for innovation face to face and also via online. They lively discuss creating better services and workplaces. In fact there are some cases that the glamping room in the photo below was originally designed by the employees. In other cases, an idea from daily conversation has been developed into a project every employee was involved in. Rantei is looking for workers who have unique ideas. There you will have the opportunity to reflect your ideas in Rantei and even Japanese culture.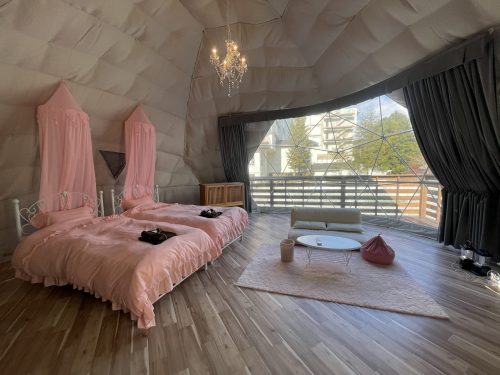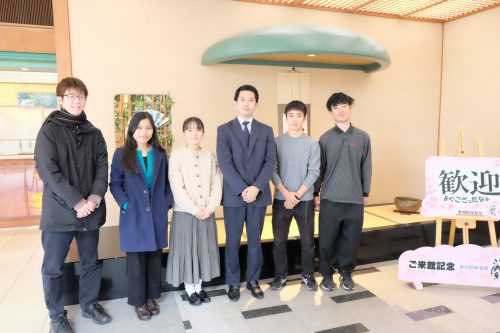 ---
Writers
---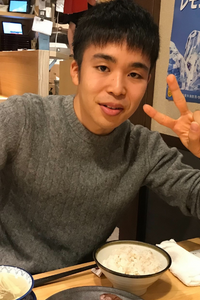 SUZUKI, Takahiro (Tohoku University)
There are the three most important factors in Rantei to keep a cooperation work: internal communication, incentives for employees and the objective of the company. In particular, in terms of communication, not only there was a good atmosphere among the employees, but there was also a solid relationship of trust between employees and their superiors. Rantei has also done an excellent job of improving its services and internal systems in response to the COVID-19 pandemic. In recent years, they are focusing on globalization. I found the future of Rantei to be bright.
---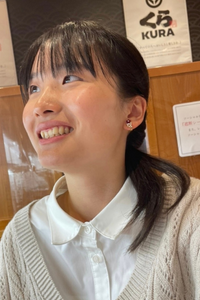 HOSHINO,Suzuka (Tohoku University)
I think Rantei is an innovative Japanese style hotel. Before I visited this hotel, I thought that all of the employees in Japanese style hotels were Japanese people because Japanese style hotels were representative of Japanese culture and people who have the responsibility of conveying Japanese culture should have been Japanese people. However, not only some foreign people work in Rantei but also Rantei welcomes foreign students who want to join the internships in Rantei collaborating with foreign universities. Also Rantei began the glamping as the new business in order to meet further customers' demands. In conclusion, Rantei brings about revolutions in the business world of Japanese style hotels.
---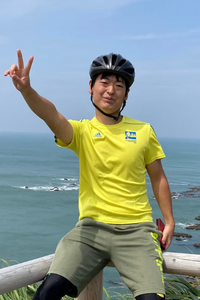 TOKUMITSU, Seita (Tohoku University)
I strongly felt that Rantei is a place where they adapt themselves smoothly to the change of trends throughout time. I used to have a stereotype that onsens don't reflect new technologies and perspectives but a place that is favored only for elderly people. However, my stereotypes have changed after seeing Rantei's facilities such as gramping, swimming pool, wifi-service for workcation which enables to satisfy various aged people. In addition to that, I felt that Rantei succeeded in keeping traditional aspects of onsen such as Washoku, onsen and Omotenashi.I also felt that they succeed in meeting a changing demand of the time since Rantei accepts foreign employees and they use technologies in their business, which is a clear difference from other onsens in Miyagi Prefecture.
---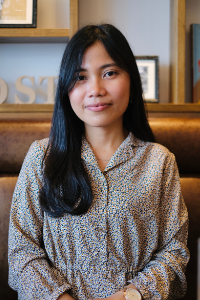 SIMARMATA, Delima Canny Valentine (Tohoku University)
It is an honor to visit a famous company like Rantei! The company is impressive with the well-managed system and professional stuff. The manager welcomed and introduced us to the company, and let us see the facilities in Rantei. I am personally amazed on how the company survived and came up with the creative ideas during the pandemic to run their business. I believe Rantei will grow even bigger than now with their consistency.
---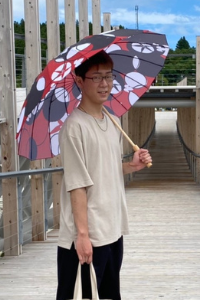 TAKAHASHI, Shinjiro (Tohoku University)
I am really grateful to visit Rantei and talk with people related to Rantei. This experience was precious for me and exciting. Glamping, mobile phones among employees, and a workation are outstanding points on Rantei. These changes caused Covid-19. However, Rantei has a good advantage in a serious crisis and explores new ways. It's really a memorable example.