Problem Solving PBL Exercise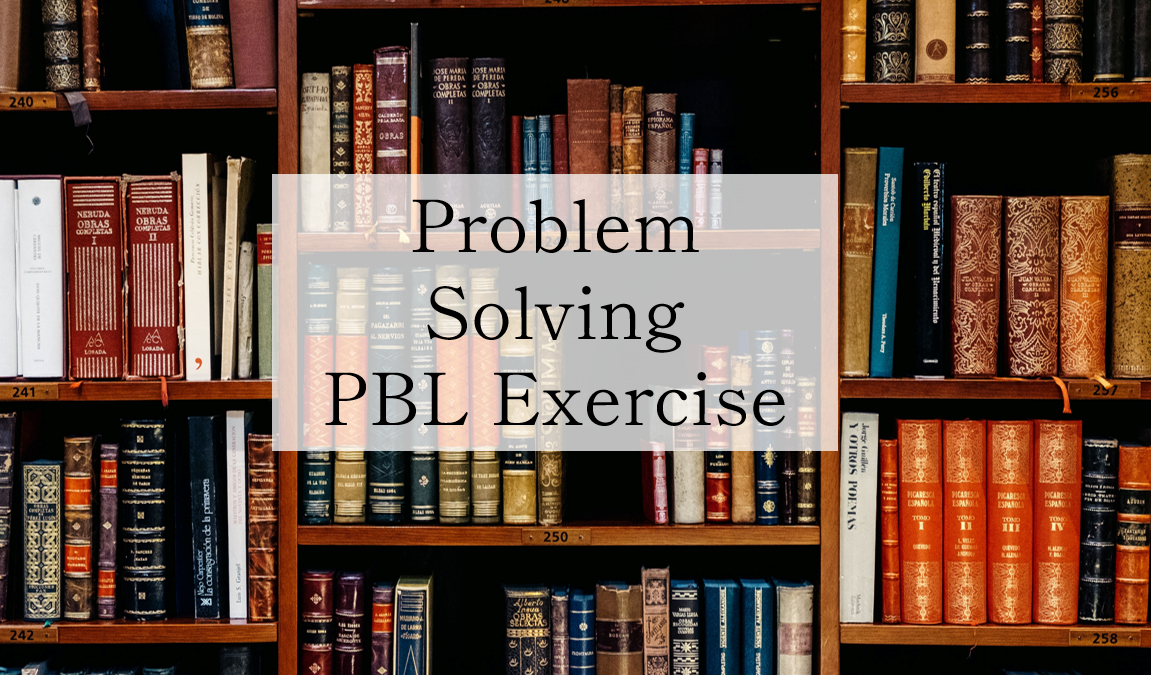 Problem Solving PBL Exercise: Contribution towards internationalization on campus
Improve your intercultural competence through Intercultural Collaborative Projects with International students
Capacity: 30~50 students
Language: English
Educational Goals
The students will improve cross-cultural communication skill through collaboration with students with various linguistic and cultural backgrounds in English.
 By planning and conducting limited-time, target-based projects, the students will make a social contribution within university
 The students will have the opportunity to question their own values and views on society by observing the social, academic community from multiple perspectives.
The students will acquire global, flexible cognitive ability that contributes to problem solving.
Rubric

Course Overview
This is a project-based course where a few teams of students with different linguistic and cultural backgrounds collaborate to solve problems. The students are expected to acquire the ability to plan and conduct projects as well as acquire intercultural competency including language proficiency and communication skills. Through collaboration, struggle, conflict, and introspection on successful experiences with the group members who possess various values and tactics for work, the students will learn the importance of teamwork and leadership in the global society.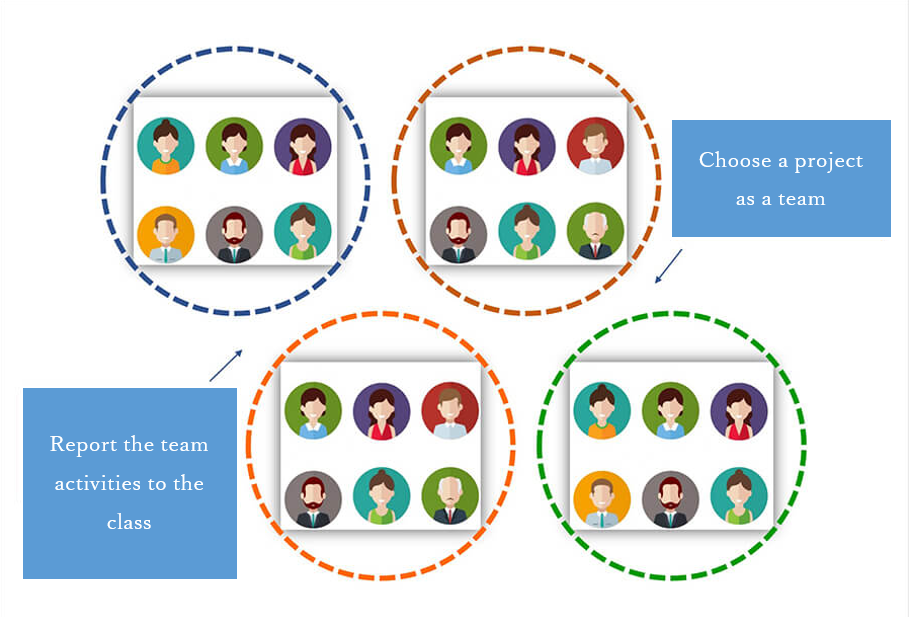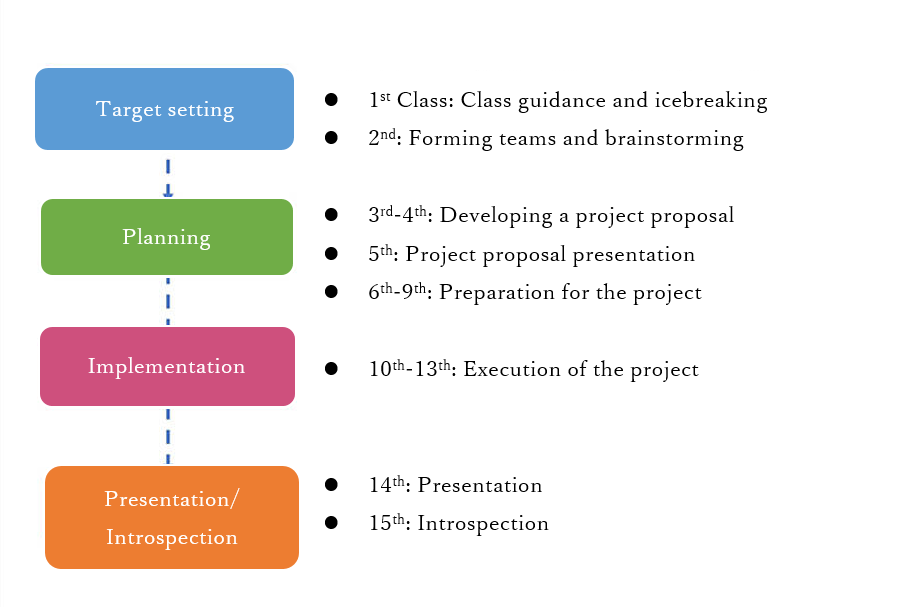 Project Example (4 international students, 2 home students)
What we are mindful of in class
 Students' understanding of, contribution to, and participation in the class differ depending on their language proficiency and experience in intercultural settings. We make sure that we provide students with crucial information including the assignment details and deadlines in a written form or use Japanese supplementally as required.
 We assign a student advisor who has attended past ICL courses to each group, so the students get enough help with conducting projects and attending group activities. We have regular meetings with the advisor to discuss the progress of the projects, understand the issues, and provide solutions to the problems.
 We are always mindful of the difference in experience and the level of understanding in students, try to keep an eye on students who are struggling to contribute to the projects, and intervene in conflicts within the group if necessary.
 We facilitate learning and avoid giving students orders or overbearing advice.
Translation: Mio Kobayashi, Walt Wyman