Event Reports
【Symposium Report】 Top University Project ICL-Channels Symposium Report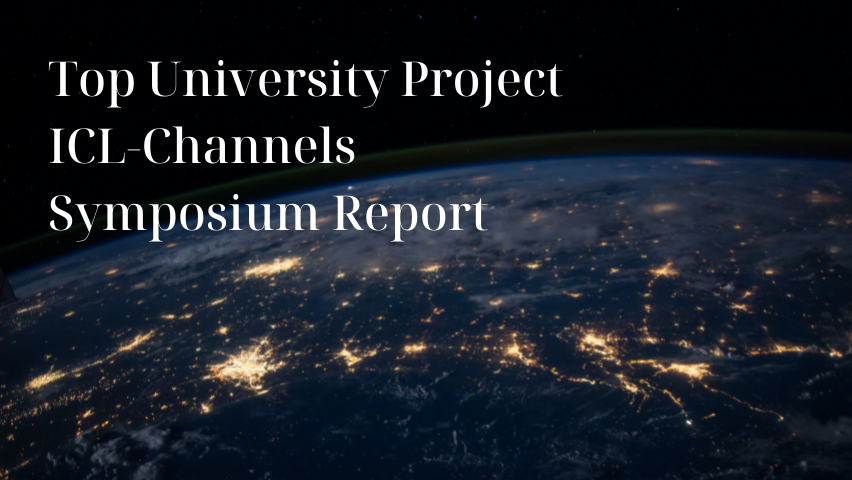 About
In 2021, six national universities in Japan —Tohoku University, Fukushima University, Tokyo University of Foreign Studies, Shinshu University, Osaka University, Kobe University— initiated a project entitled "Acceleration of Internationalization at Home through the Development of Intercultural Collaborative Learning Networks" as part of The Top Global University Project.
In this project, we aim to foster mutual understanding among students from different linguistic and cultural backgrounds through Intercultural Collaborative Learning. We believe the alliance between the six universities will result in the improvement of our international compatibility.
Symposium Report
This symposium was organized by Tohoku University, the administrator of the ICL-Channels project, which gave presentations on the project outline and plans for future development. Each participating university also reported on the Intercultural Collaborative Learning (ICL) extracurricular events they have held up until AY 2021, the status of their ICL-related efforts, and their plans for activities for 2022 and beyond. In addition, students who were involved in ICL activities, some as participants and others as ICL support staffs, gave presentations on their activities, the significance of ICL activities, and what they had learned.
In AY 2022, the ICL Project intends to start an inter-university credit exchange program for ICL courses held at the consortium's member universities. Through this and other efforts, we are working to improve the international compatibility of ICL education implementations while growing the project domestically and abroad.
Outline
Date&Time: 2nd March 2022, 15:00-17:00
Venue: Online
Number of participants: Approx. 140
Programme:

Introduction to the ICL-Channels project
Activity reports from 2021 AY
Students' activity reports
Plans for future development
Photo Gallery
Presentations by participating universities
Tohoku University

Fukushima University

Tokyo University of Foreign Studies

Shinshu University

Osaka University

Kobe University

Students' Reports

Tohoku University

Fukushima University

Tokyo University of Foreign Studies




Select comments from participants

The symposium provided a lot of new information and was very helpful. It was informative to learn about the other universities' projects.
The frank discussions about the first year gave a clear picture of the program's difficulties and benefits.
I learned about cooperative efforts by the universities to promote ICL.
I understood how much the participating students' grew during this program.
The enthusiasm of the student ICL Support Staff and participants' proactiveness were particularly promising.
Hearing the students' actual experiences —what they felt and learned— I was convinced that this is an impactful program.
Despite the COVID-19 pandemic, I hope students participate in the planned activities and deepen their understanding of other countries and Japan.
I felt that while it is difficult for any one university to expand its content, by cooperating with other universities, a variety of content can be offered.
The student ICL Support Staff activities seem to be beneficial to both the instructors and students.
This is a wonderful project, and I look forward to seeing how it develops.

Flyer

translation: Walter Wyman