Welcome to the ICL community! – Authors' notes by ICL supporters–
Introduction
ICL-Channels is a new project launched in 2021 to foster mutual understanding among students from different linguistic and cultural backgrounds. For those of you who are interested in this unique learning opportunity, the ICL supporters, Misai Shoji (Faculty of Economics, Department of Economics) and Junna Minato (Faculty of Arts and Letters, Department of English Linguistics), wrote "Welcome to the ICL community!" in the hope of helping learners prepare themselves for and make the most of ICL learning by reading their first-hand experiences as TAs in ICL courses. These two ICL supporters are going to share their thoughts on writing for the website and how you could benefit from it.
Authors' notes
What are the ICL supporters' thoughts on the website?
Our aim in writing "Welcome to the ICL community!" was to help learners of all levels become familiar with ICL learning. We believe that the webpage reflects the ICL philosophy of welcoming everyone. The structure of the page is twofold, consisting of the ICL Guide and a FAQ.
The ICL Guide is full of useful tips that allow learners to acquire an in-depth understanding of ICL as well as practical advice for various situations in classes. We made sure that even those who have little understanding or knowledge and experience of ICL can understand and prepare themselves for ICL courses by following our guide. For those who are not sure which courses to take or those who wish to improve themselves before the beginning of the term, we offer advice on how to choose ICL courses strategically as well as how to effectively prepare for the first class.
In the FAQ we listed up the difficulties we faced as ICL students as well as the discoveries we made by observing the courses from an objective point of view as ICL supporters. We offer multiple solutions for various issues, so the learners can pick and choose depending on their preference or situation. Those who have participated in ICL courses before may think "Oh, so it was not just me who's been through these difficulties!" We would be delighted if we could give you a sense of unity in the ICL community to help you feel more confident in your ability and motivate you to keep learning.
We as ICL supporters are also involved in the design of the website. Our aim was to make the layout and the colour scheme as user-friendly as possible. We hope that the website will help and motivate you through your journey in ICL studies.


How to use our website
We recommend that you keep coming back to the website for advice regularly and apply it in ICL classes and your day-to-day life. We made different sections you can use in various situations including "For Beginners," "For Advanced Learners," "Those who wish to talk in Japanese," and "Those who wish to talk in English."
When to use our website
If you want to know what ICL classes are like
before you sign up for them



If you are not sure which level or style of the courses suit you, you can read the syllabus here. Each syllabus also contains the email address of the course coordinators. If you have any questions about the courses, you should not hesitate to contact them.

As your weekly/monthly revision helper



Once the term starts, we recommend that you take time to revise your work once a week or a month. The ICL Guide is chockfull of useful information to make your experience in the courses more beneficial and efficient. Visit the website for tips, and revisit it to see if you can apply it in the courses. You do not need more than five minutes. Before each class, be aware of how much you have achieved, what you need to improve upon, and how.

If your group stumbles on an obstacle



If you have found something you are uncomfortable with, no matter how small it is, it is crucial that you find out what is bothering you, as this will lead to identifying the core issue. It is only natural to go through confusion and difficulties in ICL courses due to students' cultural differences. The key is not to look away from these issues. Visit the FAQ to find solutions for your problems.

If you want to improve yourself



If you feel like you want to improve your language proficiency or your communication skills, you are on the right track. Visit the ICL Guide for Advanced Learners to learn more. You may find that the targets we listed there are quite challenging. You should remember that ICL is a safe learning environment where bold and brave attempts are welcomed!

If you are interested in the ICL extracurricular activities



Besides the ICL courses, we have ICL extracurricular events and seminars throughout the year. Check out the Event page for exciting opportunities. You can pick events depending on how much time you have and what interests you. Even if you are incredibly busy, there are some that only take one hour!

If you want to share your journey with your friends



If you want to share your journey, introduce this website to your classmates and friends. They might be looking for just the kind of information you found here. As this website is bilingual, you could even share it with your friends abroad!

Conclusion
How do we want to utilize this website in the future? Foremost, we want to make it a place where students can come back anytime they face difficulties or problems during ICL. We are creating a platform that offers various kinds of support and growth opportunities for those who face the challenging ICL environment. We hope this website encourages students to take on new challenges without giving up, even if they face setbacks.
About the Authors
SHOJI Misai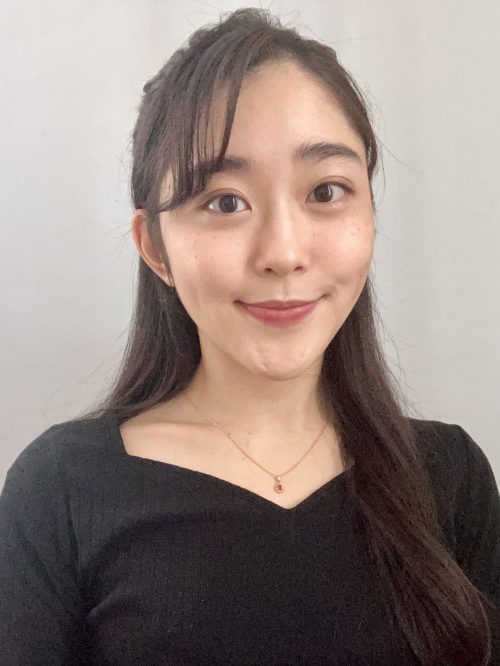 Graduated from Tohoku University Faculty of Economics (Department of Economics), September 2021
Plans to work for the Japan Bank for International Cooperation.
【
Field & Research Interests
】
Welfare Economics, Sustainable Societal Development
【
Study Abroad & International Experience
】
-Short-term study abroad at State University of New York in US (1st year)
-Exchange student at Uppsala University in Sweden (3rd year)
-Online study abroad at Thammasat University in Thailand (4th year)
【
Related Activities
】
-Started "Qui suis-je?" (French film making project in Tohoku University), which held a screening of short films and presented the achievement at an academic workshop at University of Grenoble in France
-Participated in 4th HeKKSaGOn German-Japanese University Alliance workshop

MINATO Junna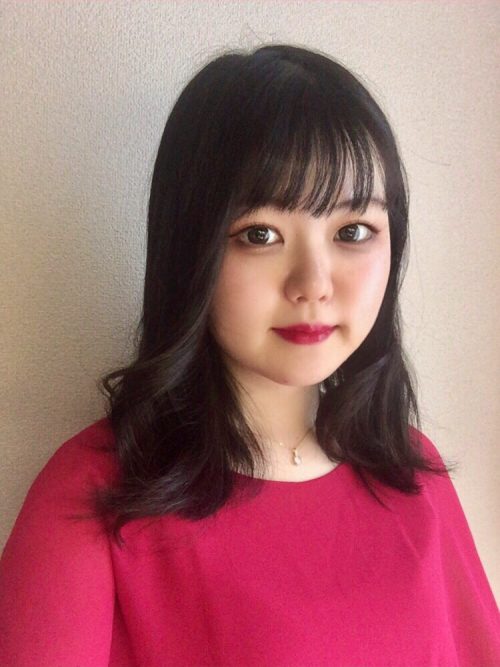 Will graduate from the Tohoku University Faculty of Arts and Letters (Department of Linguistics) in March 2022.
Will proceed to the Tohoku University Graduate School of Education (Global Education course) after graduation.
【
Field & Research Interests
】
Internationalization of Higher Education, Global Social Responsibility of International Education
【
Study Abroad
】
-Exchange student at University of California, Berkeley in US [curtailed due to COVID-19 pandemic] (3rd year)
【
Related Activities
】
-Research Assistant, JSPS Grant-in-Aid for Scientific Research (B): "Development of Internationalization at Home in Asian Higher Education"
-Workshop Assistant, Ministry of Foreign Affairs: Japan-East Asia Network of Exchange for Students and Youths (JENESYS)
-Executive, Summer Institute on International Education, Japan (SIIEJ)
-Intern, Toyota Foundation: Migrants and Japanese Society