27/Jan/2022【Fukushima University】Fukushima Futaba Town Story Online Tour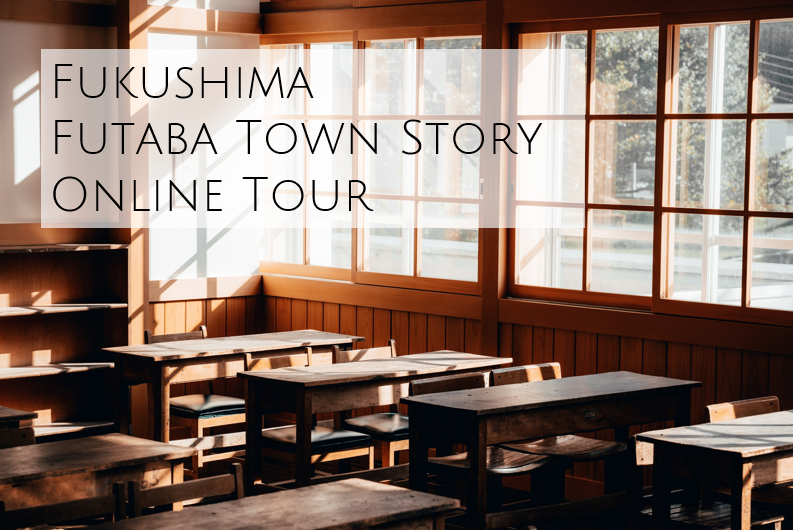 Fukushima Futaba Town Story Online Tour ~ First steps towards Revitalization ~
27th January 2022
18.00-20.00 JST
Number of Registered Students
ICL Students 35 (Tohoku University 3, FUkushima University 16, Tokyo University of Foreign Studies 8, Shinshu University 2, Osaka University 6)
Number of Attendees
ICL Students 21 (Tohoku University 1, Fukushima University 14, Tokyo University of Foreign Studies 3, Shinshu University 1, Osaka University 1)
What the Students Thought
● I wanted to engage with many international students, to understand the world and other cultures better, and to make lots of friends around the world.
● I have never had such a forum before. It's a good way to educate foreigners.
Photos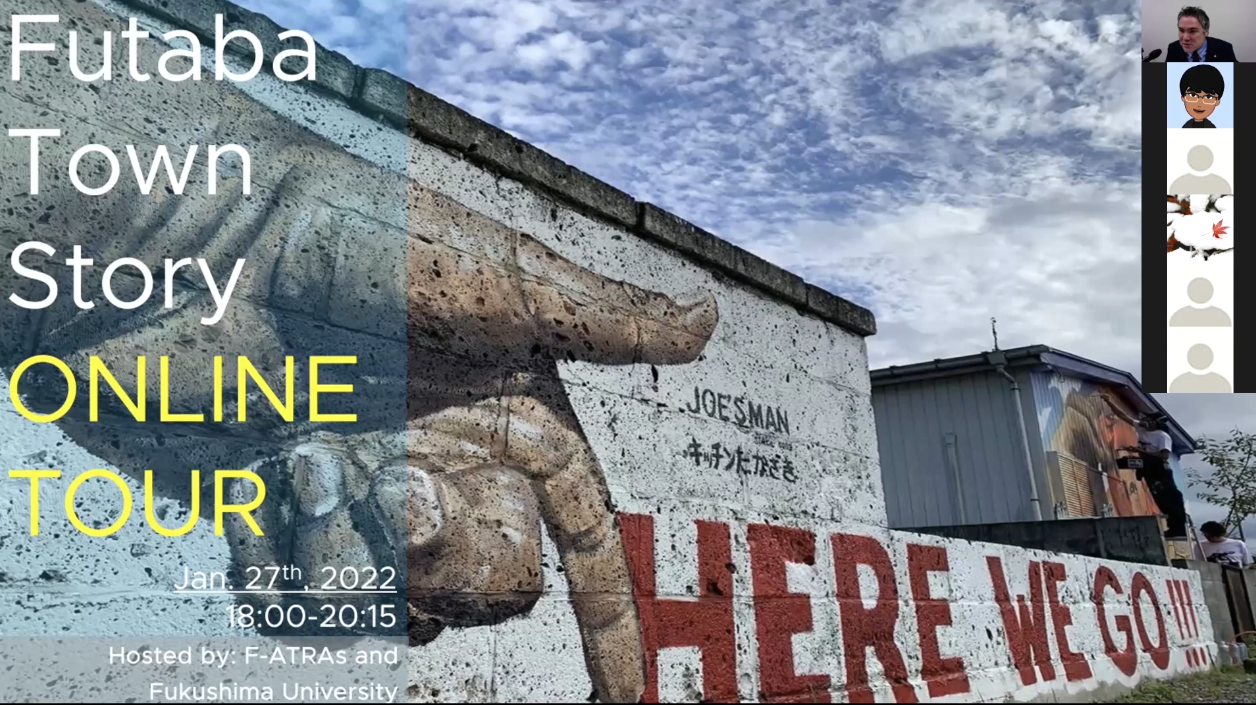 Contents
On this online tour, we introduced the attendees to the current situation of Futaba Town, where the Fukushima Daiichi Nuclear Power Plant is located. Due to the nuclear accident and evacuation of the entire town in 2011, its approximately 7,000 residents are still unable to return to their hometown. On March 4th, 2020, the evacuation order was lifted in some areas of Futaba Town, finally allowing people to enter the town, but residents will not be able to live there until at least the spring of 2022. In spite of these challenges, Futaba Town is not standing still! In addition to infrastructure development and housing construction, the feelings and actions of people from this area are moving forward by the day. Through this tour and opinion exchange, the attendees were given an opportunity to visit Futaba Town and see for themselves not only what had happened, but also what was happening then and what the town would become in the future.