Class Reports
New Perspectives from International Students for Globalization of Companies in Miyagi Prefecture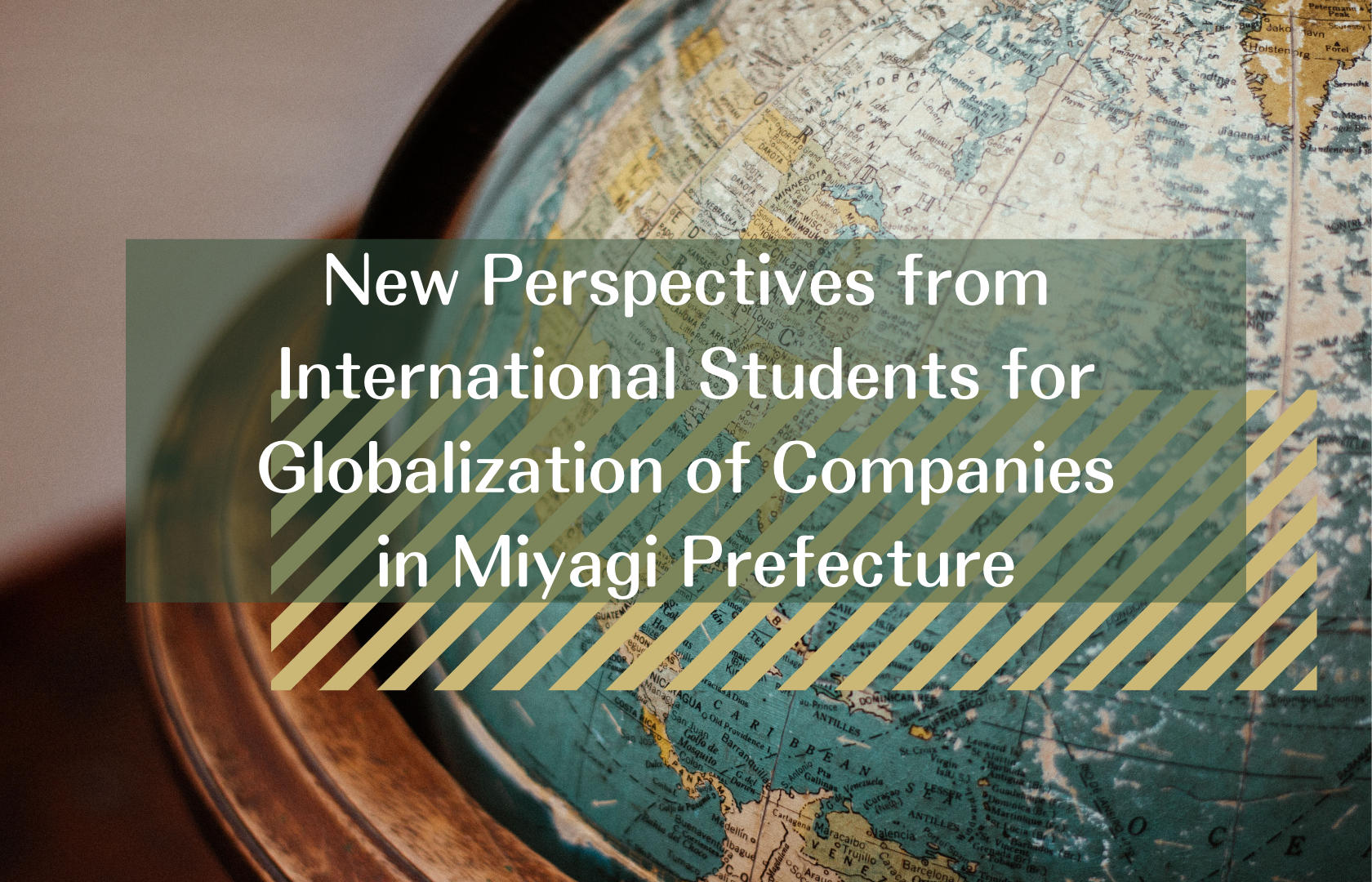 New Perspectives from International Students
for Globalization of Companies in Miyagi Prefecture


Continuing from last year, we interviewed 6 companies
that are actively recruiting international students
for an Intercultural Collaborative Learning class called
"Exploring Miyagi Local Companies through Interviews".


I believe that many companies were reluctant to hire foreign human resources this year due to the impact of the coronavirus. In spite of the uncertain future, I would like to express my sincere gratitude to the 6 companies in Miyagi that cooperated with our interviews with an eye on the post corona era.
The companies that we interviewed this time are companies that have already hired international students and are expanding their business overseas, that are considering hiring international students in the future and preparing to develop overseas sales channels, or that hired international students for the first time this year. I got the impression that none of these companies treat foreign human resources as foreigners, but rather they treat them as they do Japanese employees, and work together with Japanese people to deepen mutual understanding and develop their businesses.
This year, a total of 15 students, both domestic and international, were involved in the creation of this employment information article, written from the international students' perspectives. We hope that this article will be an opportunity to increase the number of international students thinking about applying for a local company and the number of companies interested in hiring international human resources.


Specially Appointed Assistant Professor
Global Learning Center
Tohoku University
HAYASHI, Shota

List of Articles